Wi-fi Zone
Lift
Fax and Photocopying
Kamers met airconditioning
Lunch Bar
Table Tennis
Hotel tuin
Arena di Verona
"Er is geen wereld buiten Verona muren. Buiten is er alleen het vagevuur, de Agony en Inferno! Degene die is verbannen uit de hel wordt verbannen van deze wereld en de verbanning uit de wereld betekent de dood ... hier waar Giulietta woont is het paradijs".
Giulietta e Romeo, William Shakespeare.
Giulietta en Romeo zijn de twee meest bekende liefhebbers in de wereld, gecreëerd door William Shakespeare. Achtergrond van hun tragiek is Verona met zijn Arena, een van de mooiste steden van Italië, een wereld en artistieke erfgoed dat dichters, schilders, reizigers en beroemde mensen van elke tijdperk heeft gecharmeerd.
Arena di Verona
:theatrale Opera zoals Nabucco of Traviata!!!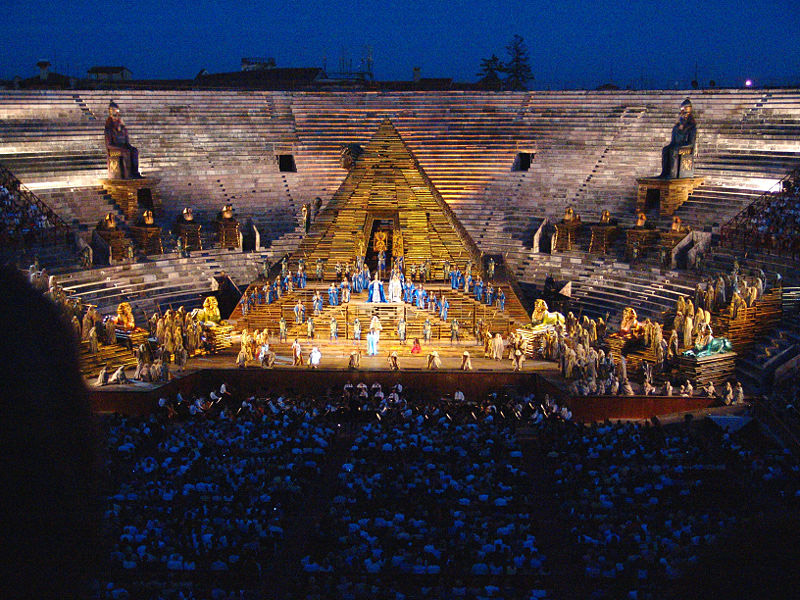 .

One of the most beautiful theaters in Italy
The poet Gabriele D'Annunzio imagined the ideal theatre to represent its shows like "A marble basin under the stars": naturally immersed in the beautiful setting of the Vittoriale, following the example of Wagner in Bayreuth. Should be called "Parlaggio". The poet himself choose the place: a viewpoint of the Park from where you can admire the Island of Garda, the Monte Baldo, the peninsula of Sirmione and above all, the beautiful Rocca of Manerba where Goethe seems to recognize the profile of Dante.
Works began among the ' 34 and ' 35, but were soon interrupted due to financial hardship, worsen by the beginning of the war and the death of the poet. Works started again by the Foundation twenty years later, in ' 52 and ended the following year by architect Mario Moretti and Italo Maroni, Gian Carlo's brother.


Via Cavalle, 12
25080 Manerba del Garda
Tel. (0039)0365-551149
E-mail:
info@residencemiralago.com